MVM Srl, situated in an industrial area in Correggio (RE) a world leader in the sharpening sector, founded in 1959 has been producing industrial knife grinders for straight and circular blades and beveled knives of all sizes for over 60 years.

The company has set itself the following key objectives:
grinding precision
product reliability
competitive prices
Knife grinding machines are used by the following main types of customers.
Carpenters and woodworking companies that use knife grinders for their own use.
Professional grinding workshops that use blade grinding machines to supply customers needing blade sharpening services.
Industrial knife manufacturers that use knife grinding machines for the construction of new industrial blades.
Customers needing surface grinding machines for metal, ceramic and other materials.
Let's take a look at the history of MVM, which started out as a third-party manufacturer of mechanical parts for other manufacturing companies. Only a few years and the company, meeting the demand of the woodworking market, designs prototypes of sharpeners for linear blades, suitable for sharpening planer knives.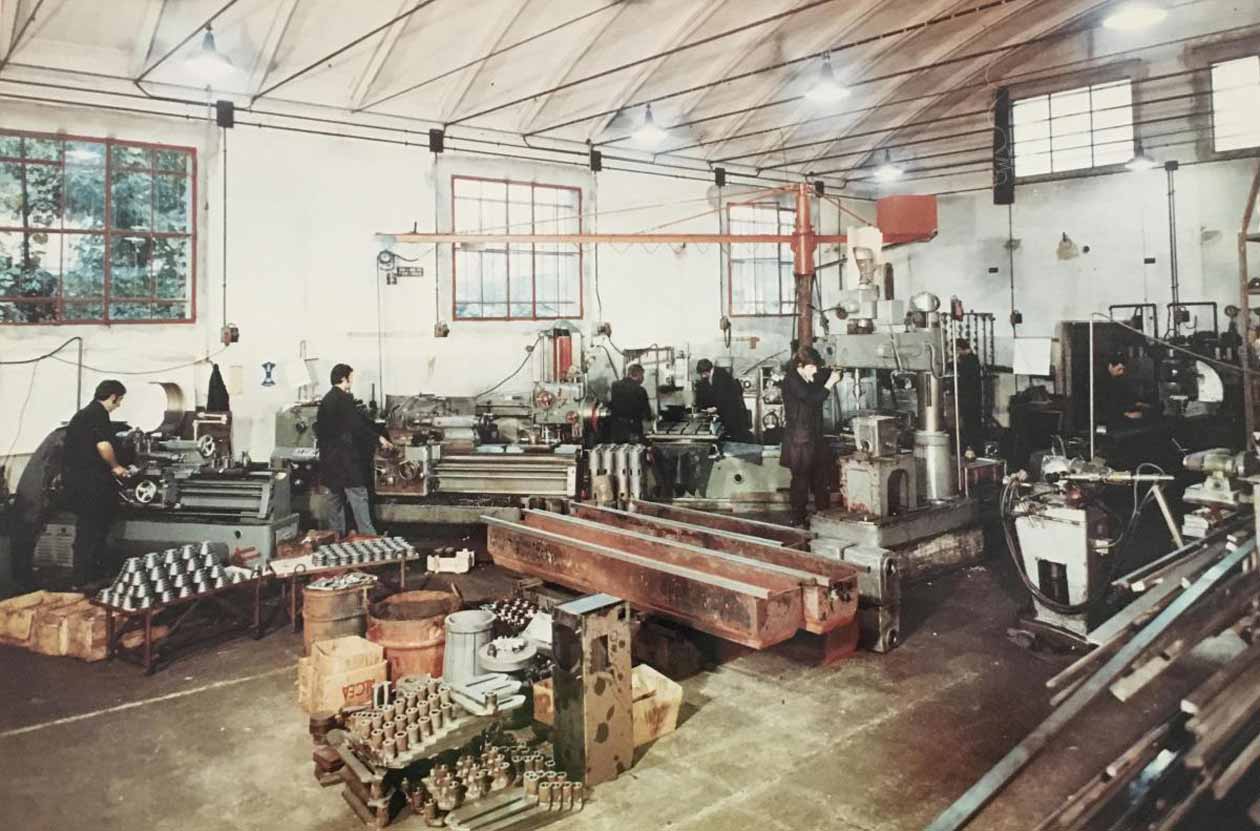 In the 1960s, as a result of the Italian industrial boom, MVM increased its production of grinders for straight blades, gave up third-party processing and began producing MVM grinders for straight blades used in the woodworking sector, diversifying the models in terms of size and performance, and set out to conquer other markets: plastic, food, paper, metalworking, etc.

MVM achieved immediate results, gaining prestige and credibility and establishing itself on the global market not only by frequently attending international trade fairs but also by focusing on product quality, by continuously improving its product portfolio, and by offering machines with a great quality/price ratio compared to those offered by leading German competitors. Despite developing an effective export policy, the company initially focused only on the Italian market, which is its main target market. Between 1995 and 2000, the company launched a new commercial strategy policy, diversifying its offer in the grinding market and began to produce machines for grinding other types of blades, specifically band saw sharpening and setting machines and grinding machines for bevelled circular discs.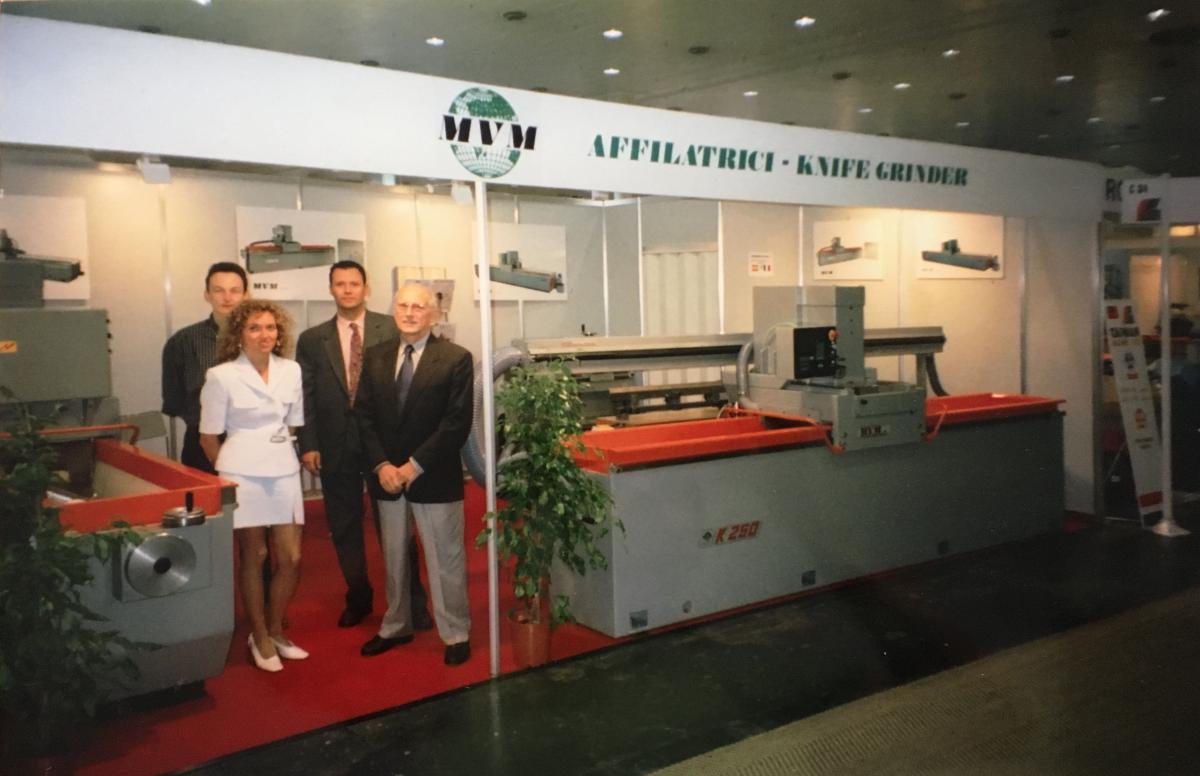 MVM launched a small-sized grinder for grinding planer knives, which was initially sold to carpenters or end users. The LA range is still its most unique, as these machines are considered to be one-of-a-kind in terms of versatility when it comes to grinding circular blades. This iconic model allowed MVM to overcome a difficult time, namely, the 2009 crisis: in fact, thanks to the trust of its customers who decided to diversify their business, it introduced new types of grinding and provided new services.

Today, the company primarily targets the foreign market, which accounts for up to 90% of its turnover, and especially small and medium-sized enterprises, mainly represented by grinding centres: companies that grind tools for third parties and large-scale users.

The company has also expanded its production plant, which has been put into operation, thus allowing it to double the size of its facility. With more space available, a testing room has been set up for testing the full range of machines currently available on the market and for allowing customers to perform grinding tests before purchasing, as well as for carrying out specific training activities on each model.